Terms & Conditions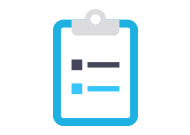 Flutter-shop.com is an online marketplace platform conceived and managed by Plastic Jumper srls, an Italian company with legal office in Via G. Luigi Lagrange 16, 00197 Roma Italy (telephone +39 370 3600930) . It is member of the Roma Business Register, under the no. 14107281009, VAT number 14107281009.


Welcome to flutter-shop.com, online marketplace platform that provides services to you subject to the notices, terms, and conditions set forth in this agreement. Besides, you will obey the rules, guidelines, policies, terms, and conditions applicable to such services before you use them. Flutter-shop.com reserves the right to change this site and these terms and conditions at any time.
Before proceeding, please read this agreement because accessing, browsing, or otherwise using the site indicates your agreement to all the terms and conditions in this agreement. You shall not upload, distribute, or otherwise publish through this site any content, information, or other material that:

(a) includes any bugs, viruses, worms, trap doors, trojan horses, or other harmful code or properties;
(b) is libelous, threatening, defamatory, obscene, indecent, pornographic, discriminatory, or could give rise to any civil or criminal liability under the laws of the Italy or the laws of any other country that may apply;
(c) violates or infringes upon the copyrights, patents, trademarks, service marks, trade secrets, or other proprietary rights of any person. Flutter-shop.com may give you an account identification and password to enable you to access and use certain portions of this Site. Each time you use a password or identification, you are deemed to be authorized to access and use the Site in a manner consistent with the terms and conditions of this Agreement, and flutter-shop.com has no obligation to investigate the source of any such access or use of the site.
By accepting these terms of use through your use of the site, you certify that you are 18 years of age or older. If you are under 18 years old, please use this Site only under the supervision of a parent or legal guardian. Subject to the terms and conditions of this agreement, flutter-shop.com hereby grants you a limited, revocable, non-transferable, and non-exclusive license to access and use the site by displaying it on your Internet browser only for the purpose of shopping and not for any commercial use or use on behalf of any third party, except as explicitly permitted by flutter-shop.com in advance. Any violation of this agreement shall result in the immediate revocation of the license granted in this paragraph without notice to you.
Unless explicitly permitted by flutter-shop.com in advance, all materials, including images, text, illustrations, designs, icons, photographs, programs, music clips or downloads, video clips and written and other materials that are part of this site (collectively, the "Contents") are intended solely for personal, non-commercial use. You may not make any commercial use of any of the information provided on the site or make any use of the site for the benefit of another business. Flutter-shop.com reserves the right to refuse service, terminate accounts, and/or cancel orders in its discretion, including, without limitation, if flutter-shop.com believes that customer conduct violates applicable laws or is harmful to flutter-shop.com's interests. You may not reproduce, distribute, display, sell, lease, transmit, create derivative works from, translate, modify, reverse-engineer, disassemble, decompile, or otherwise exploit this Site or any portion of it unless expressly permitted by flutter-shop.com in writing.
You will be solely responsible for all access to and use of this site by anyone using the password and identification originally assigned to you whether or not such access to and use of this site is actually authorized by you, including without limitation, all communications and transmissions and all obligations (including without limitation financial obligations) incurred through such access or use. You are solely responsible for protecting the security and confidentiality of the password and identification assigned to you. You shall immediately notify flutter-shop.com of any unauthorized use of your password or identification or any other breach or threatened breach of this site's security. By accepting these terms of use through your use of the Site, you also agree with our Shipping/handling/refund/return policy.
Flutter-shop.com aims to offer both Third Party Seller and to the final consumer the best service and experience while shopping online. The Platform allows the suppliers and the costumers to exchange products or service independently under the conditions and terms set out in the Conditions of Sale applicable. The general conditions of sale of each Third Seller are available in our general Terms & Conditions. As platform managers, we are not responsible for products offered for sale by third-party vendors. We can't control every single product offered for sale, but we invite buyers and sellers to report any problem regarding the item offered for sale by writing an email to sales@flutter-shop.com.
The applicable Sales Conditions are those in force on the date of transmission of the order.
---
| | |
| --- | --- |
| | Duties & Taxes |
The prices shown here are tax-free. Most products are subject to the payment of import duties or other duties, and other charges including value-added tax (VAT) or other taxes. If these are applicable, they will be levied and determined when the shipment is processed by the custom agency in your country. Please check your country's import policy to understand and ascertain your liability for any duties or taxes for the products you purchase.
All applicable duties and taxes aren't included in the final price of your order or transaction. If levied they are your (and not our or of the product manufacturer's or supplier's) sole and exclusive responsibility, and shall be paid by you directly to your government or to the courier company when the products are delivered.
Payment of the above-referred duties, charges and taxes are not our (or the product manufacturer's or supplier's) responsibility.
We shall not be responsible for any shipping or customs delay, it's out of our control.
---
| | |
| --- | --- |
| | Billing |
With your order, the costumer can download the shipping documents / order summary / receipt in .pdf format, which will clearly report the exact amount of the expenses. The document does not include VAT as well as other expense (customs, taxes or duties). The invoice is received with the package and / or product ordered. If you do not receive the sales document, contact us at contact@flutter-shop.com. Each buyer is responsible for shipping and customs duties as required by law.
We'll contact you by e-mail through every stage of your order process: first when an order has been places has and after 5 days we'll notify if the order has been accepted. If yes, we'll contact back to tell you about delivery dates.
---
| | |
| --- | --- |
| | Out of Stock |
Every order is subject to stock's availability. If a product becomes unavailable we will notify to the costumer within 14 days from the order acceptance. In this case the customer will have two possibilities:
cancelling the order and receiving a complete refund or;
purchasing another product using the credit the customer has accumulated from the prior order.
---
| | |
| --- | --- |
| | Incorrect Prices |
If a product is listed with an incorrect price, we will notify the error to the consumer within 14 days from the acceptance of the order. In this case the customer will have two possibilities:
cancelling the order. If the order has been already shipped or delivered we will issue a refund within 7 days;
purchasing the product at the correct price.
If only one of the products you purchased is mispriced, the costumer will receive the rest of his/her order in accordance with these Terms. Commissions are not refundable.
---
| | |
| --- | --- |
| | 3 Day Return to Us |
For whatever reason if you are unsatisfied with your order you can return it to us within 3 days in new condition for a refund minus the shipping charges. Spare parts products cannot be returned if already installed. The colors and images of the products do not always correspond to the images on the product sheet. You can receive a product that is different in tone or color or that differs from the example images but still preserving its integrity, shape and characteristics shown in the product sheet.
---
| | |
| --- | --- |
| | Items Damaged in Transit |
If items are visibly damaged upon receiving them, we kindly ask you to support us by accepting the parcel and contacting us within 7 working days, as well as providing us with the following proofs:
Photos of the front and back sides of the packaging box.
Photo, video, screenshot of the defective item.
Photo, video, screenshot of the defect or defective area.
Our sales manager will contact you for further information.
---
| | |
| --- | --- |
| | Repair Policy in Warranty Period |
The costumer is entitled to a 1 year warranty in case a product is damage or shows defects. Please provide us with pictures or videos which show clearly the product's defect. After our approval you can send the damaged product to us in order to replace or to be refund.
After the consumer return the defective product, please contact one of our sales manager (by writing to cservice@flutter-shop.com) and provide the following information:
Tracking number.
Returning back Product list.
Fault details for each item.
Original Order number in flutter-shop for each item.
All send back parcels must choose Post office, we won't sign in the parcel if there is any duties due to express shipping.
Please keep in mind that: it's your responsibility to record and erase all info (e.g. texts, images, ringtones, contacts, etc.) from any phone or other items you return to us. Flutter-shop is not responsible for any personal info left on a phone and will not guarantee that personal info left on a phone or other items will be erased. Detailed repair policy as below chart.
The use of this website is subject to the terms and conditions of Plastic Jumper srls, registered in Italy (IT).