Refund & Cancellation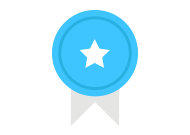 We believe that you will be pleased with your purchase from flutter-shop. we stand by our great products and prices, your orders are covered by the following. Upon payment, you automatically accept these conditions of refund, cancellation and terms of service
---
Price Protection
If you purchase a product and find within 72 hours the price has dropped, we will refund the difference.
---
Best Price
Have you seen the same product listed commercially somewhere else online? Tell us and in most cases we will beat the price. Write to inquiry@flutter-shop.com for more information.
---
Registration Terms
If you fill in the wrong customer shipping address, you should bear 99% of the liability. If you have used the wrong address contact us as soon as you realize as once it is shipped we cannot change it.
---
Cancellation and refunds
If you wants to cancel an order within 24 hours after the payment has been confirmed, you will be eligible for a full refund minus the payment commission fee. It is still possible to cancel an order after 24 hours but only until when it has been shipped. If an order has been shipped, we can not cancel or modify it anymore. It will have to be returned to us once you received it. We will only be able to issue a partial refund covering the price of the item(s) minus the shipping fees. If you want to cancel your order before it is shipped, you can request it through the email cservice@flutter-shop.com indicating the order number in the subject. You can get a full refund minus the payment commission fee. More details, please contact cservice@flutter-shop.com.
Some examples of cancellation and refunds:

-You order a product and we don't have it available: full refund;
-You order a product and then cancel the order: full refund of the product and shipping, excluding payment fees;
-The product you received is faulty but you do not want to return it for service: full refund of the product excluding shipping and payment costs;
---
3 Day Return To Us
For whatever reason if you are unsatisfied with your order within 3 days you can return it to us in new condition for a refund minus the shipping charges. spare parts products cannot be returned if installed to mobile phone and it's working. We never refund shipping charges if you report the item as faulty after the deadline has passed. Please always check the product as soon as it has been received and if there are any problems, please report it to us as soon as possible. The colors and images of the products do not always correspond to the images on the product sheet. You can receive a product that is different in tone or color or that differs from the example images but still preserving its integrity, shape and characteristics shown in the product sheet.
---
Items Damaged in Transit
If items were visibly damaged on receipt, we kindly ask you to support us by accepting the parcel and contacting us within 7 working days, as well as providing us with the proof as following:
Photos of the front and back sides of the packaging box
Photo, video, screenshot of the defective item
Photo, video, screenshot of the defect or defective area Our sales manager will communicate with you for further information.
Our sales manager will contact you for further information. We suggest that you always accept the shipment "subject to control" as internal damage caused by a wrong logistic procedure is not visible on the outside.
---
Repair Policy in Warranty Period
If any of your purchases is defective, and it's no more than 1 year since receipt, you are entitled to a warranty repair, please kindly provide us with proof as below: pictures, videos to show the product now is defective. After informing us of the information and getting confirmation from us, you can send the items back for repairment.
Before sending back, please note: Keep in mind that it's your responsibility to record and erase all info (e.g. texts, images, ringtones, contacts, etc.) from any phone or other items you return to us. flutter-shop is not responsible for any personal info left on a phone and will not guarantee that personal info left on a phone or other items will be erased. Detailed repair policy as below chart.
Type of repair
Applicable charges (Buyer)
What to do

Refundable Situation

 
 
1. Incorrect Item Received. Unused condition; Please follow the warranty process and contact our Support Center and return within 7 days of the order being received; No damaged or defective on product accpectable. (Need send back all parts)
Customers must pay the shipping fees for returning
we will provide you with a return addres
Discount deal Situation
1. Ordered product with mistake, no damaged or defective on product accpectable. .(Need send back all parts)
2. Only Sim card can not be recognized in local, No damaged or defective on product accpectable.(Need send back all parts)

Repairable

,

Non Refundable Situation
 
 
1. Artificial factor
1

)

Disassembly
2

)

Misuse,unofficial firmware or software modifications or any others causes of damage are not covered;
3

)

Drops or falls
4

)

Water damage: Being dropped in water; Rain, fog or mist droplets ; Spilling liquid on the phone
5

)

Other Man-made damage

Return shipping fees; Reship fees; Repair cost
The Flutter Shopping Universe will send your items for repairing and will provide you with an estimate for additional costs when repairing
2. Any scratch or damage on packaging and appearance.
3. Any scratch or damage on the screen and motherboard, or other unauthorised third-party repairs.
4. Packages and accessories were not included when send back.
5. Has been discontinued and that has used more than a month.
Non Repairable, Non Refundable Situation
 
 
1. Not order from us.
 
 
2. Expired warranty or issues not covered by the Manufacturer's Warranty.
 
 
Other warranty and return policy for special product will be provided in product catalogue, please read the following Product Warranty Terms and Conditions key note carefully.
Please email below details to your sales manager's email address or cservice@flutter-shop.com after you send the defective items:
Tracking number
Returning back Product list
Fault details for each item
Original Order number in flutter-shop for each item
All send back parcels must choose Post office, we won't signed in the parcel if there is any duties due to ship by express
Thanks for your cooperation.