Flutter-Shop warranties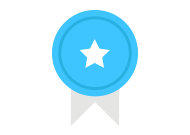 We believe that you will be satisfied with your purchase from FLUTTER-SHOP. we stand by our great products and prices, your orders are covered as following.
---
Price Protection
If you purchase a product and its price drops within 72h, we will refund the difference.
---
Best Price
Have you seen the same product listed commercially somewhere else online? Tell us and in most cases we will beat the price. Find the product page on our website, click "Price Match" and make a claim.
---
Registration Terms
If you fill in the wrong customer shipping address, you should bear 99% of the liability. If you have used the wrong address contact us as soon as you realize it; once shipped, we cannot change it.
---
3 Day Return to Us
For whatever reason if you are unsatisfied with your order you can return it to us within 3 days in new condition for a refund minus the shipping charges. Spare parts products cannot be returned if already installed.
---
Items Damaged in Transit
If items are visibly damaged upon receiving them, we kindly ask you to support us by accepting the parcel and contacting us within 7 working days, as well as providing us with the following proofs:
Photos of the front and back sides of the packaging box.
Photo, video, screenshot of the defective item.
Photo, video, screenshot of the defect or defective area.
Our sales manager will contact you for further information.
---
Repair Policy in Warranty Period
The costumer is entitled to a 1 year warranty in case a product is damage or shows defects. Please provide us with pictures or videos which show clearly the product's defect. After our approval you can send the damaged product to us in order to replace or to be refund.
After the consumer return the defective product, please contact one of our sales manager (by writing to cservice@flutter-shop.com) and provide the following information:
Tracking number.
Returning back Product list.
Fault details for each item.
Original Order number in flutter-shop for each item.
All send back parcels must choose Post office, we won't sign in the parcel if there is any duties due to express shipping.
Please keep in mind that: it's your responsibility to record and erase all info (e.g. texts, images, ringtones, contacts, etc.) from any phone or other items you return to us. Flutter-shop is not responsible for any personal info left on a phone and will not guarantee that personal info left on a phone or other items will be erased. Detailed repair policy as below chart.